La Cornice, an Italo-Australian production
In Lucera, in the province of Foggia, shooting is about to start of La Cornice, a film based on an original idea of Australian producer Salem Benebdeljelil.
The directors Francesco Marino and Angelica Artemisia Padatella will direct an outstanding cast with the screenplay written by Franco Ferrini and Sergio Leone, director of the famous Italo-American film Once Upon a Time in America.
In mid-July filming will move to Casablanca, Morocco.
The cast includes well-known Italian actors Maria Grazia Cucinotta, Florenzo Flaherty, Flavio Bucci and Miss Arab World 2014, Fati Jamali.
NAIDOC Week
NAIDOC Week is held in Australia from 2 to 9 July to celebrate Aboriginal and Torres Strait Islander history, culture and achievements and the contribution that indigenous make to Australian society.
The NAIDOC 2017 theme, "Our Languages Matter", aims to emphasise the essential role that Indigenous languages play in cultural identity, linking people to their land and water and in the transmission of Aboriginal and Torres Strait Islander history, spirituality and rites, through story and song.
The week is celebrated in the whole country with events and activities in Indigenous communities, government agencies, community organizations, local councils, workplaces and schools.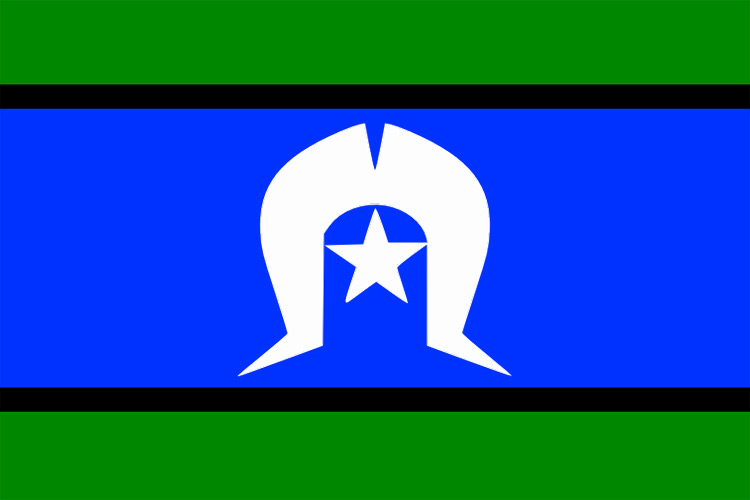 When: from Sunday 2 to 9 July
Further information: www.naidoc.org.au
Sobrane Simcock at MatEr Loft Gallery in Rome
"Jolly, Blue, Holiday" is the solo exhibition by the Australian painter Sobrane Simcock that will be held at Spazio MatEr Loft Gallery in Rome from 8 to 28 June 2017. The artist portrays her world class birds in remote tropical paradises in Australia where Simcock lives and from which she draws inspiration for her artworks.
This heavenly lifestyle is infused into her large and powerful coloured birds on canvas and represent the interest of the artist in studying the environment's natural beauty. The works are fast gaining momentum around the world and are in private collections in Sweden, Italy, Singapore and Hong Kong. The exhibition, curated by Ilaria Sergi and Roberta Melasecca, is organized by the Australian Cultural Centre with the patronage of the Australian Embassy in Rome.
Where: Spazio MatEr Loft Gallery di Roma
Via Ludovico Muratori, 9 - 00184
When: from Thursday 8 to 28 June
Further information: +39 0471 273299
Fashion Contest Wool Wonders at Polimoda
On 24 May, Dr Greg French, Ambassador of Australia to Italy, and Mr Danilo Venturi, Director of the Polimoda, International Institute of Fashion Design and Business, will announce the winner of the fashion competition Wool Wonders at Villa Favard, Polimoda's headquarters in Florence.
The competition promotes cultural exchange between Italy and Australia through fashion design and is organised by the Australian Embassy in Rome and Polimoda, in partnership with The Woolmark Company, and in collaboration with the Museum of Applied Arts & Sciences, the University of Technology Sydney, Singapore Airlines and Tourism Australia.
Fashion Design students were asked to design an Australian themed outfit using Australian wool jersey. Ambassador French and Mr Venturi, in conjunction with a distinguished panel of fashion experts comprising Linda Loppa, Advisor for Strategy and Vision for Polimoda, Fabrizio Servente, Global Strategy Advisor for Woolmark, Sara Maino, Senior Editor of Vogue Italia, Giovanna Ferragamo, Deputy Chairwoman of Salvatore Ferragamo Spa, and Philip Fimmano of Trend Union, will select the best outfit.
The winner will be awarded a 4-week internship in Australia with the University of Technology Sydney's fashion school and the Museum of Applied Arts and Science, as well as a tailored visit program organised by The Woolmark Company, Tourism Australia and the Australian Fashion Chamber. The selected student will fly to Australia on the new A350 of Singapore Airlines.
Blow-Up at Galleria Il Ponte Contemporanea, Rome
Blow-Up is a large-scale group exhibition of contemporary international photography at Galleria Il Ponte Contemporanea in Rome, curated by Giuliano Matricardi. Organized to coincide with the 2017 Venice Biennale, the exhibition is entitled Blow-Up after the classic 1966 film by Michelangelo Antonioni, in which a photographer believes he has unwittingly captured a murder with his camera. The exhibition traces more than 20 years of the gallery's research in contemporary photography.
Blow-Up features a solo show by Sydney artist John McRae, one work of which is currently hanging in the contemporary portraiture show at the Australian National Portrait Gallery in Canberra. McRae's portraits are accompanied by a critical text by award-winning Australian art critic Jonathan Turner.
Australian artist Tracey Moffatt, who has been selected as the artist in the Australian Pavilion at the 2017 Biennale di Venezia, and who has shown in five different solo exhibitions at Galleria Il Ponte Contemporanea since 1998, is represented in Blow-Up by three older photographs.
Where: Galleria Il Ponte Contemporanea, Rome
Via Beatrice Cenci, 9 - 00186 - Rome
When: Thursday May 18 through September 15
Tuesday – Saturday, 12 pm – 7 pm
More information: +39 06 6833897
info@ilpontecontemporanea.com
Debut in Italy by Italo-Australian director with "The Space Between"
Ruth Borgobello is the first Italo-Australian director to make a movie in Italy. Her first upcoming feature "The Space Between" is the first official film to result from the co-production treaty between Italy and Australia. "It's a personal story and it has roots in real life" said Borgobello. The film charts the story of Marco, a former chef whose life is shaken early in the film by the death of someone close to him. For this reason Marco is forced to renounce to his dreams. However, the tragedy coincides with his meeting the intriguing Australian visitor Olivia thanks to which Marco will open his eyes to the future. "The Space Between" is also a commentary on the impact of the financial crisis in Italy, with Borgobello wanting to talk about "how difficult it is for people to really dream out loud and not feel disillusioned with their lives. The world première took place at the Lavazza Italian Film Festival in Australia. The Italian première took place at La Festa del Cinema di Roma 2016 . The movie in Italy has been distributed by Cinecittà Luce.
"We Are" the exhibition by Andrew Rogers at Palazzo Mora in Venice, 11 May-26 November 2017
"We are", the latest work by the Australian sculptor Andrew Rogers, will be unveiled on Thursday 11 May as a collateral exhibition to the Venice Biennale 2017, 57th International Art Exhibition. Presented by the Global Arts Affairs Foundation, a Dutch non-profit organization, the work will be on view in the gardens of Palazzo Mora in Venice until 26 November 2017.
The show features an installation comprising eight large bronze and stainless steel sculptures, twisting forms that reflect on the individual within community. In the production of his work, Rogers explores human emotion through the light, organic forms, and the representation of the individual causing a change. "We are" is a metaphor for the dichotomy of human nature and brings together sculptures from public and private collections around the world.
Belief in the individual as a catalyst for change informs Rogers' work: "We are all individuals possessing the sanctity of a singular life and the ability to express ourselves. At the same time we are part of the society within which we live".
Tasmania Blues by Helen Hodgman
The book Tasmania Blues by Helen Hodgman has just been published in Italy. It was written in 1975 with the title Blue Skies and published in 1976, bringing to light many themes, including the burden of an isolated existence, the emotional confusion of early motherhood and the spiritual shadow of the vanished indigenous population of Tasmania. The novel has now been translated into Italian and published by Edizioni Socrates.
Helen Hodgman was born in Scotland in 1945 and lived in Great Britain until 1958, when, together with her family, she left for Tasmania. After some time she returned to Britain where she lived for 10 years and in 1975 she wrote her first novel Tasmania Blues (Blue Skies), which was published a year later by Gerald Duckworth& Co. The book was very successful and in subsequent years was reprinted by other British and Australian publishers (Penguin, Virago Press, The Text Publishing) and published by Knauss in German. Two years later Helen wrote another successful novel, Jack&Jill, which won the Somerset Maugham Award in 1979. Subsequently, Helen returned to Australia and wrote further novels, Broken Words (1988) which won the Christina Stead Prize in 1989, Passing Remarks (1996), Waiting For Matindi (1998), The Bad Policeman (2001), which were all published by major publishing houses (Penguin, Random House, Allen&Unwin, Ballantine and Harmony Books) and greatly appreciated by the public.
Helen Hodgman now lives in Sydney and is seriously ill with Parkinson's disease.