NAIDOC Week
NAIDOC Week is held in Australia from 2 to 9 July to celebrate Aboriginal and Torres Strait Islander history, culture and achievements and the contribution that indigenous people make to Australian society.
The NAIDOC 2017 theme, "Our Languages Matter", aims to emphasise the essential role that indigenous languages play in cultural identity, linking people to their land and water and in the transmission of Aboriginal and Torres Strait Islander history, spirituality and rites, through story and song.
The week is celebrated in the whole country with events and activities in indigenous communities, government agencies, community organizations, local councils, workplaces and schools.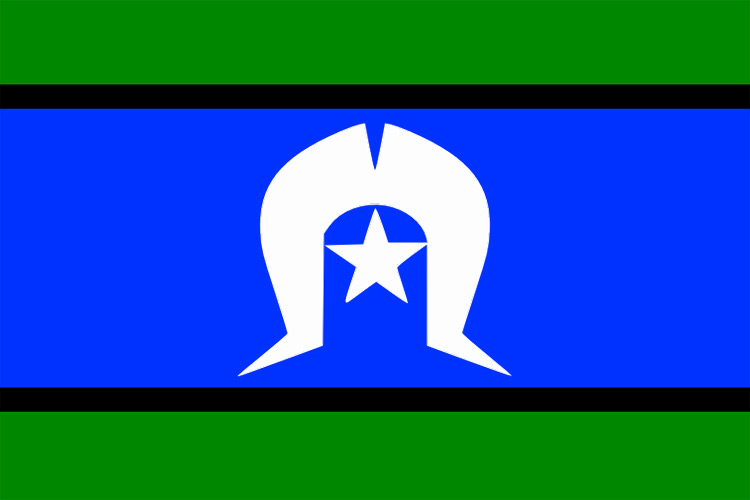 When: from Sunday 2 to 9 July
Further information: www.naidoc.org.au
Australian Focus Film Festival
The Australian Embassy of Rome and L'Isola del Cinema are delighted to present this year's Australian Focus, two evenings of Australian cinema underneath the stars of Rome.
On 28 June Goldstone will be screened, a compelling thriller in which an Aboriginal detective is swept up in an unexpected web of crime in the little town of Goldstone. The day after will see the screening of Red Dog, a touching and true story of a dog who crossed most of the Australian continent to find his master.
Both films show fascinating, unique landscapes and tell unmistakeably Australian and yet universal stories.
Australian Focus - Isola Mondo
Isola Tiberina
Piazza S. Bartolomeo All'Isola, 21
28 June 9:30 pm ARENA
29 June 9:30 pm ARENA
Direct Aid Program in Albania
The Australian Embassy has funded seven Direct Aid Program (DAP) projects in Albania for 2016-17. Read more...
Introduction of credit and debit card payments
From 1 March 2017 the Australian Embassy in Rome will accept payments for Australian passport and consular services by credit or debit card only. It will no longer be possible to make payments using cash.
All credit and debit cards, with the exclusion of American Express, will be accepted.
Internship Opportunity
Embassy's Twitter Account
To receive the latest news on Australia, the Italy-Australia relationship and the work of the Embassy, follow the Embassy's Twitter account @AusAmbRome.
Launch of Italian Alumni Honour Roll

The Australian Embassy and the Australian Trade Commission (Austrade) are pleased to launch the Italian Alumni Honour Roll to recognise the achievements of Italian alumni who have studied in Australia and the important contribution they have made to strengthening the ties between our two countries. Australia greatly values the significant contribution our international alumni make to our community, our bilateral relations and our people-to-people linkages. The honour roll contains a collection of interviews with talented Italian alumni, to recognise their achievements and to share their experiences.
Australian Embassy Rome Newsletter
Please email info-rome@dfat.gov.au if you would like to receive the Embassy Newsletter and other occasional communications from the Australian Embassy in Rome. Please include your name, email address, country of residence, and please specify whether you would prefer to receive communications in English or in Italian.
Please note that signing up for the Australian Embassy Rome Newsletter will only add you to the Embassy's newsletter mailing list. It will NOT automatically register you with the Department of Foreign Affairs and Trade's online register of Australians abroad (ORAO) or on the Smartraveller website.
Register your presence in Italy, San Marino, Libya, Albania
Register your presence in Italy, San Marino, Libya and Albania with the Department of Foreign Affairs and Trade
All Australians who reside overseas or who are travelling for tourism or business, either for short or long stays, are encouraged to register with the Department of Foreign Affairs and Trade. The registration information provided by you will help us to find you in an emergency - whether it is a natural disaster, civil disturbance or a family emergency. It may also be used to pass other information to you such as, new Travel Advisories, notice of elections and information on other matters relevant to travellers and expatriates.